Hello Dog Lovers! Welcome to Puppy Power Boutique's blog. 
This area will be dedicated to:
Showcasing new products from the boutique
Adoption info from our favorite animal shelters around the country
Posting photos and stories from our Puppy Power Boutique customers
Sharing info about events around the Austin, TX area Puppy Power Boutique has participated in or attended 
The Story Behind Puppy Power Boutique
What is Puppy Power? It's about the power our pups have to protect us, bring comfort, shower us with unconditional love, protect their feline companions, assist the disabled, work as guide dogs, and bring joy into our lives. With a resume like that, our pups deserve to strut their stuff in colorful and fun dog fashion and that's our mission. 
Our Story
Even though we only have cats now, my sister Patricia and I have been dog lovers for years. Pat's first dog was a spoiled Mini Dachshund, ironically named "Dog".
My first dog, Ginny, a Beagle, adopted in 1994, was a rescue from the SPCA of Westchester and Simpson Clinic. A year later, her companion, Cody, a Basset Hound, was also adopted through them. We miss them dearly and they will always have a special place in our hearts.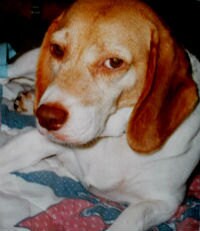 Ginny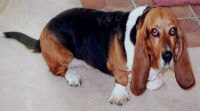 Cody
The next members of our canine family were Buster, a Beagle rescue from a New York puppy mill, and two Texas dogs, Jen Jen, a black Lab/Doberman mix and Ebony, a black Cocker Spaniel. They were quite a funny bunch and loved the 4 cats we had at the same time.  Ebony was a bit of a nervous Nellie and wouldn't be caught dead without her stuffed bunny in tow, even in the yard as you can see in the photo. They're gone now but we have many fond memories of being their human parents.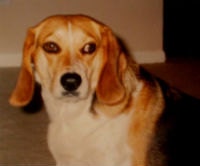 Buster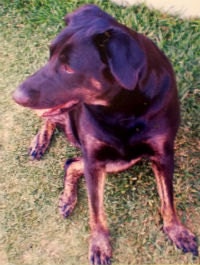 Jen Jen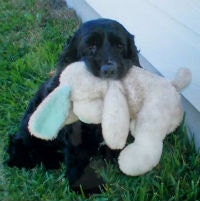 Ebony
About Our Shop
Sewing is one of the many crafts we learned from our Mom as kids. Now we're using that skill to create colorful accessories for pets. Our love of vibrant and interesting fabrics from around the World has resulted in some of our favorite listings: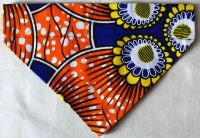 African Wax Print Floral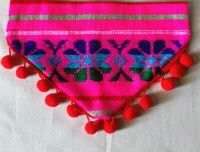 Mexican Pink Serape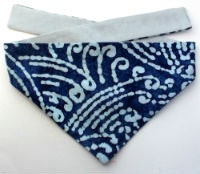 Blue and White Indian Batik
Many more exciting styles and listings are in the works.
Thanks for visiting the Power Puppy Boutique blog. Check back often for info on new products, interesting stories and more. Feel free to leave comments about your pets. We'd love to share them.
And remember, Who has Puppy Power? All pups have Puppy Power! 

Karen and Pat Sealy